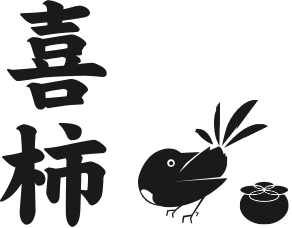 Pattern brings fortune - XiShi (Happy Moment)
This pattern XiShi is inspired by the natural phenomena in Qinling Mountains where is located in Xi'an China.
Every fall season, magpies (Xi) winter in villagers' house and feed themselves with sweet persimmons (Shi) on trees at the front yard.
This natural phenomenon shows a perfect image between people and nature.
It also forms two meaningful Chinese letters "XiShi", which stands for happy moment.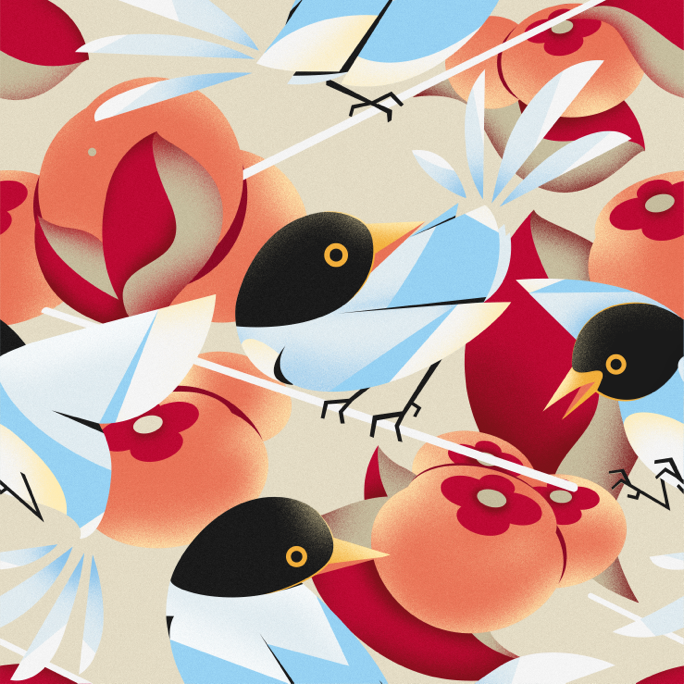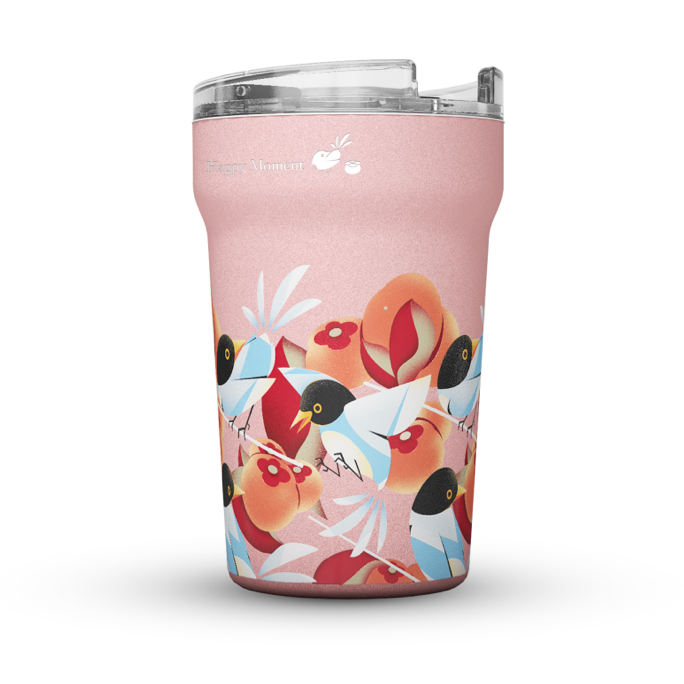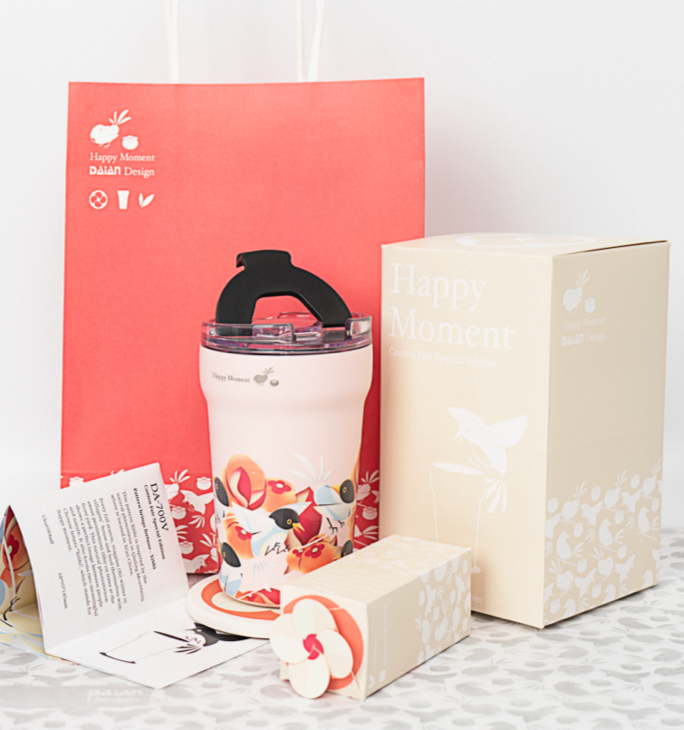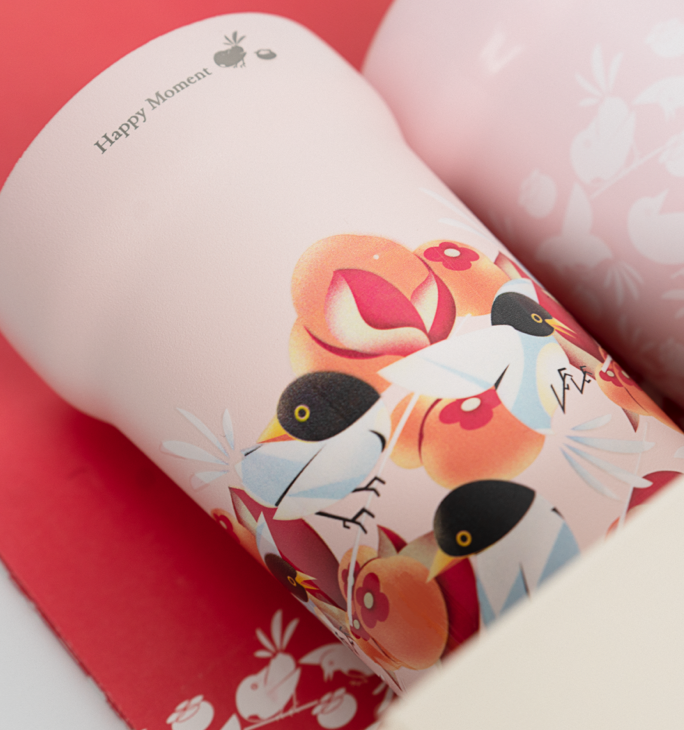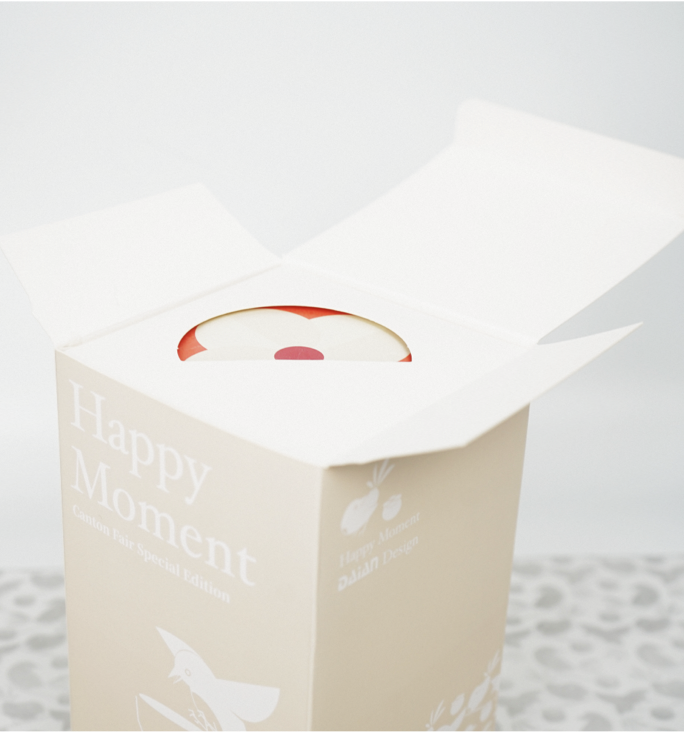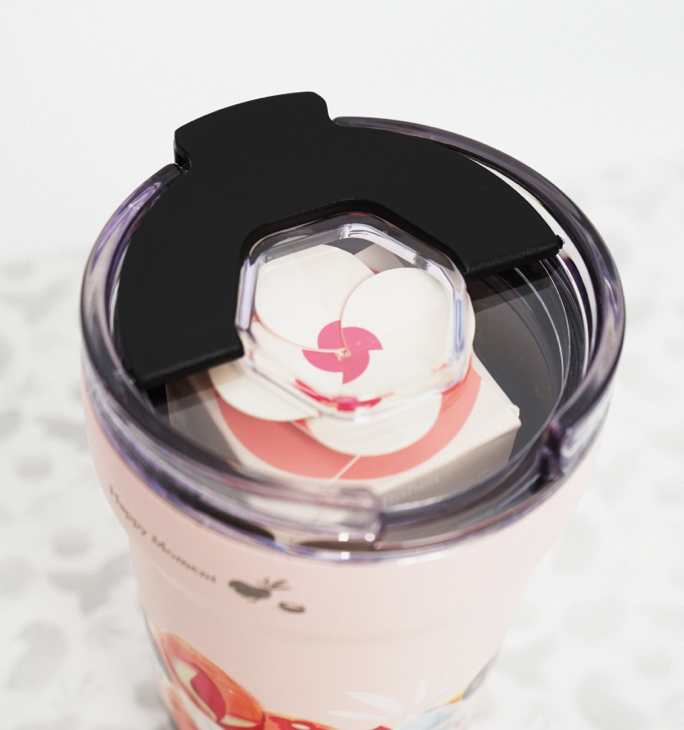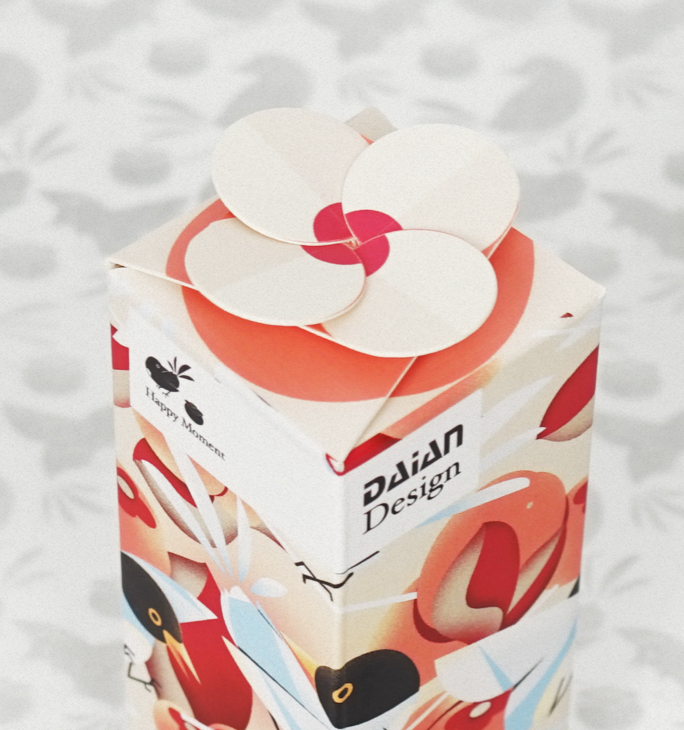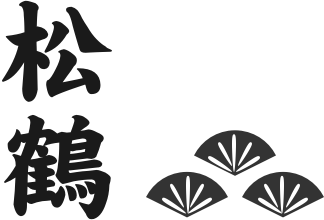 Pattern brings fortune - SongHe
This pattern SongHre is one of the most famous traditional patterns in East Asia.
It symbolises outstanding and longevity.
Artists from different times keep using SongHe as a classic element in their artworks. It holds the expectation of oustanding masterpiece and longer lifetime.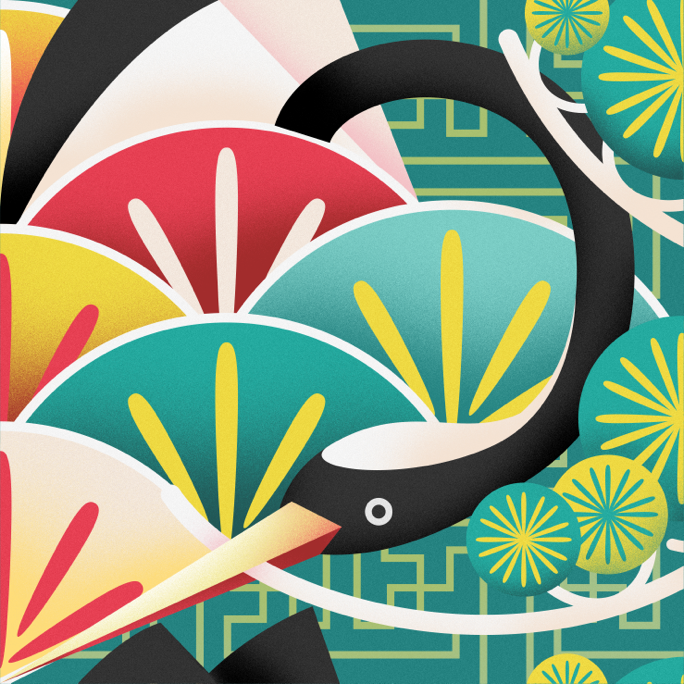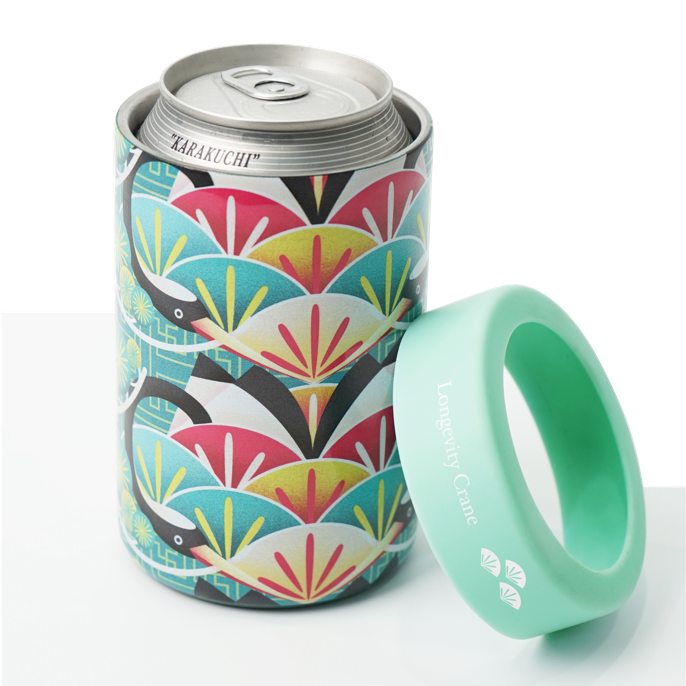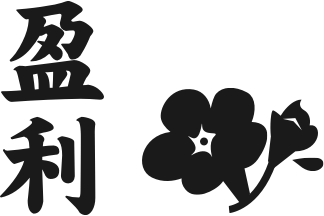 Pattern brings fortune - YingLi
This pattern YingLi is formed by two popular elements parrot and Jasmine. It stands for wonderful fortune in Chinese.
Parrot is also the most classic element in export products design especially in Tang dynasty.